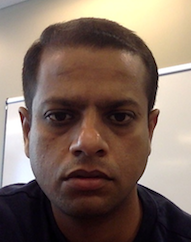 Prateek Bansal
Chief scaling man
Silicon valley veteran with more than 15 years experience building software architectures, writing and debugging code. Experience working with financial institutions, internet giants, telecommunications and consulting companies at senior and leadership positions. Worked on wide range of projects including real-time big data, recommendations, search, billing and payments.
Alumnus of IIT (Indian Institute of Technology, Mumbai) and
CMU(Carnegie Mellon University, USA).